And the winners are ... Cody Lee Meece and Brando Vanschoyck.
Two of Somerset's bounty of musical talent took home awards this past weekend at the 2023 Appalachian Arts & Entertainment Awards, or the "Appy" Awards as they're also known.
Both Meece and Vanschoyck were winners at the event Saturday at the Mountain Arts Center in Prestonsburg, Ky.
Meece won with his band, the Poor Excuses, in the "Best Country" category — the band also includes Justin Harris, Logan Henry, and Daniel Stroud. Meece had also been nominated for "Best Original Song" and for "Best Male Vocalist" in any genre.
In last year's Appy Awards, Meece won "Best Guitarist."
"The guys and I are beyond happy to have accepted this award. We started this project and everybody kind of just found each other and fell into place," said Meece. "We've never held ourselves strictly to any genre and won't start now but country music certainly makes up a large percentage of our overall sound and has fueled my writing for most of my life.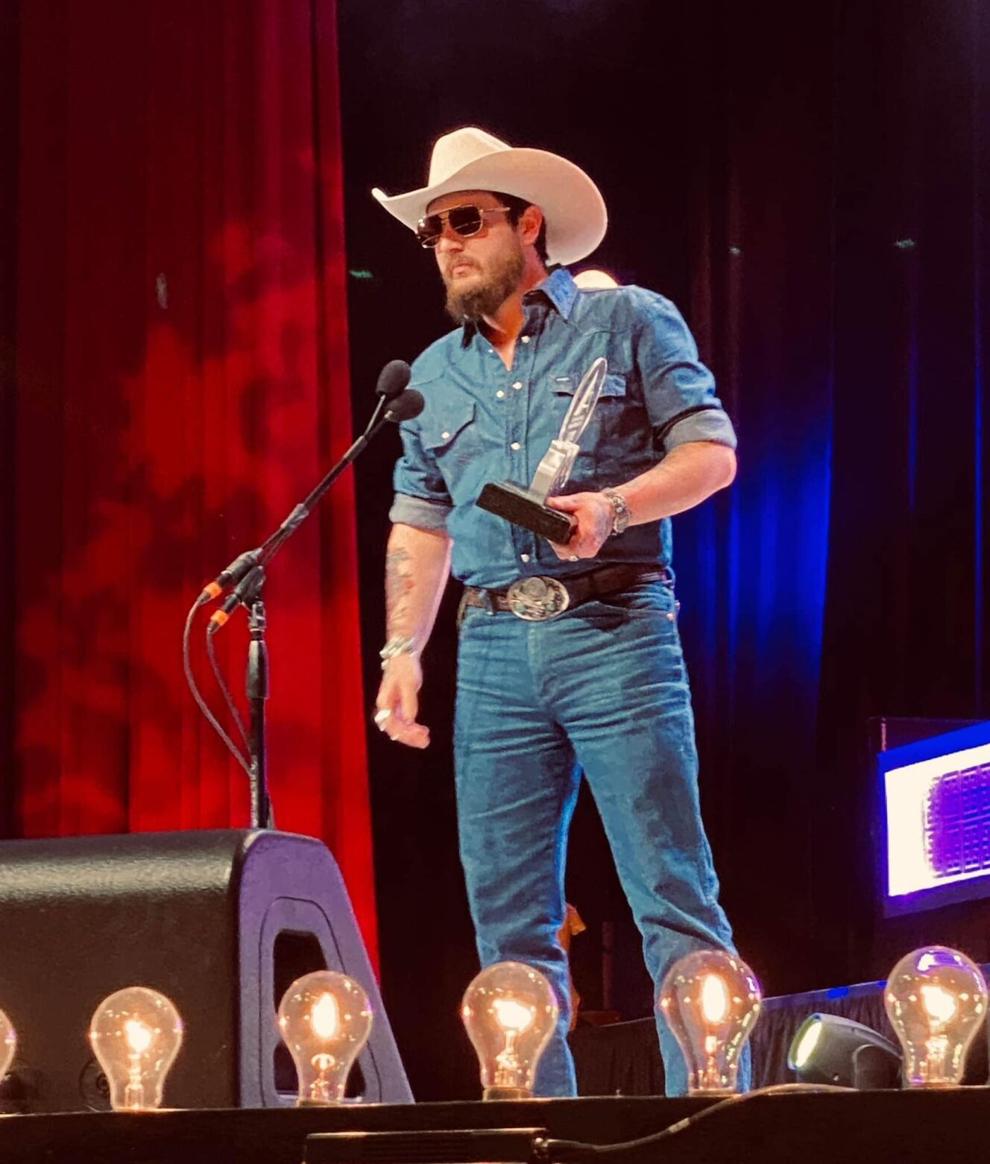 "On behalf of the Poor Excuses I just wanna thank everyone who has joined us for the ride and let their freak flag fly and never taken themselves too seriously," he added. "Love yuns!"
Vanschoyck is both a local blacksmith and musician. He went up against Meece as one of three nominated for "Best Original Song" and one of four for "Best Male Vocalist," and was also in the running for "Best Singer-Songwriter."
Vanschoyck won two of the the three — "Best Singer-Songwriter" and "Best Original Song," for his track "Burn."
Vanschoyck described his style as something akin to "Southern Gothic," acoustic with a "darker edge to it." He's been influenced by his rock and metal background, but his style has evolved along with that, adding other elements such as folk, country, and more.
"I did not expect to be nominated, make it as a finalist, and certainly did not expect to win in any categories because I feel everyone else is talented!" he said. "As far as being (excited), I was just shocked, and then extremely flattered and grateful that someone would take the time to listen to my music, let alone enjoy it or find it worthy of an award!
"Although I don't make music to win awards, it definitely inspired me to have more confidence in myself and try to branch out to larger shows and festivals," he added. "I have many new songs written and plan to record them as soon as possible and get at least a few of them released this summer!"
Vanschoyck also congratulated Meece on his win.
Additionally, Pulaski's Sarah Cahill, who won "Best Photographer" in 2021, was nominated again in the photography category for this year's awards.
The goal of the Appy Awards is to recognize and promote the work of musicians and artists, as well as others in the entertainment industry, in the 13-state Appalachian region. The public was able to vote on their favorites up to January 13.