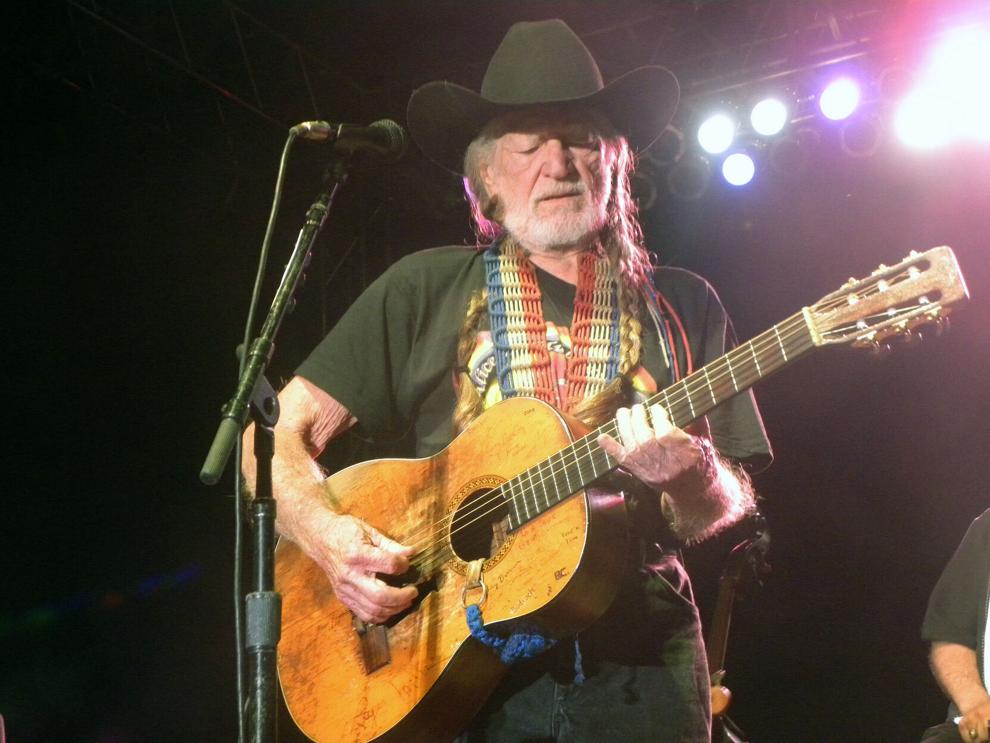 It can't get much more exciting in Pulaski County than Willie Nelson and wild hogs – unless you throw in Humvees and the promise of some new liquor stores.
Ten years ago, we had all that and more hitting the headlines locally. Jump on in and join me for another stroll down memory lane from just one decade ago. Here's what was newsworthy in Pulaski County this week in 2013, from the pages of the Commonwealth Journal during the third week of March.
MMF Lands Legendary Willie Nelson
It's fair to say it's been one of the worst-kept secrets in Master Musicians Festival history. Now, however, it can be proclaimed: Willie Nelson is coming to town. Nelson, the iconic country music star with a career spanning six decades, is the cherry on top of the 2013 Master Musicians Festival line-up — a special one, since it marks the 20th edition of the weekend-long outdoor music extravaganza.
Wild Hogs Still Causing Problems
Wild hogs are still causing problems in the far-western part of Pulaski County and at least four of the exotic porkers have been killed during the past two weeks. Eugene Harness, a farmer in the Mintonville community, said he and hunting partners with dogs last Saturday killed two large wild hogs, one of which was estimated to weigh about 400 pounds. Harness has been working with officials from the Kentucky Department of Fish and Wildlife Resources for several years to rid the area of the unwanted creatures.
Somerset Transforms Eyesore into Community Park
What used to be an eyesore for the city will soon be a community park. Somerset City Council during a Monday work session discussed plans to convert the land where the Marydale Apartments once stood on Bourne Avenue into a small community park. Councilors heartily approved the tentative plans for the small park, which would have benches and possibly a small fountain. The park will be an about-face from what the area used to be like. The apartments that once stood there, which were torn down in May 2012, were the scene of at least one methamphetamine lab explosion that sent one tenant to the hospital with severe burns.
City Master Plan to Promote Business
The City of Somerset is preparing a master plan that will make downtown attractive to small businesses. Mayor Eddie Girdler said the plan is tied to the city's proposed energy center, the magnificent glass-bedecked structure that will serve as a nerve center for Somerset's natural gas network and city government headquarters. "We must create an atmosphere in which small business owners believe in and are willing to invest in downtown Somerset," Girdler declared. He said retail sales and sales taxes are keys to success of the TIF (tax incentive financing) program being promoted by Downtown Somerset Development Corporation. The master plan, expected to be completed in about six months, includes purchases of properties on North Central Avenue that tie in with East Mt. Vernon Street and efforts to revive the Virginia Theater. Several properties, including the former Meece Hardware building, have already been purchased by the city to provide space for the energy center. Girdler has made no secret that current renovation of Fountain Square does not exactly match his plans for downtown. He envisioned partial removal of the square and creation of sidewalk cafes, especially since Somerset approved legal sale of alcoholic beverages last summer. However, the county owns the square in the center of downtown and has moved ahead with the $1 million renovation project.
City is Set for Meeting with ABC
The City of Somerset has been doing its homework in anticipation of a big meeting next week with Kentucky alcohol officials that may lead to more liquor stores in town. According to Somerset Mayor Eddie Girdler, he and City Alcoholic Beverage Control Administrator Nick Bradley will meet with members of the Kentucky Department of Alcoholic Beverage Control to discuss the city's pitch for a higher retail liquor package license quota.
Citizens Join the Battle Against Local Gas Prices
Unfair gas prices are still the topic of discussion among city officials — but this time, citizens are becoming more involved. Somerset resident Mickey Williams appeared before the council again as a representative of Citizens United Advocacy Group, formed to combat what many perceive as unfair gas prices in the area. Williams appeared before city council in February to announce the group's efforts. Williams attributed a decrease in gas prices the week of the Feb. 25 council meeting to coverage of the issue through the Commonwealth Journal. But Williams said those prices have crawled upward again. "I can sit here and talk all night long, but you all know what I'm talking about is the truth. You all know what's going on," Williams said. "It's called greed, folks. Let's help the people."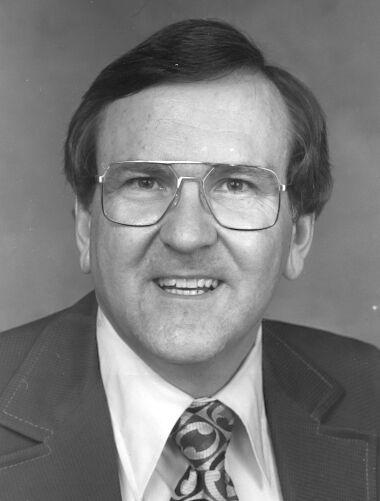 Somerset Police Department Celebrates 125 Years of Service
Somerset Police Department recently celebrated 125 years of service in the community. The history of SPD dates all the way back to March 13, 1888, when Mayor A. Wolf appointed John B. Ingram as the first chief of police for the newly formed City of Somerset.
SPD Acquires Tactical Vehicles
You may have noticed some new tactical vehicles rumbling about town and turning heads. Somerset Police Department recently began using two military surplus High Mobility Multipurpose Wheeled Vehicles, more commonly known as Humvees. The Humvees were acquired over the winter and converted for police use. Seized drug funds covered the new equipment. Besides active shooter response, SPD plans to use the vehicles in inclement weather, tactical situations, and special events.
Wolf Creek Dam Ready for Cumberland's Water
Wolf Creek Dam is good to go. Don Getty, manager of the dam rehabilitation project, said unanimous agreement came out of the review meetings last week that the $594 million project to stop uncontrolled seepage in the dam is a quality job. "Reviews were great. Better than I expected," said Getty. The reports are currently under review and Brigadier General Margaret W. Burcham, commander of the Great Lakes and Ohio River Division, is expected to give the green light for Lake Cumberland to rise 20 feet by this summer.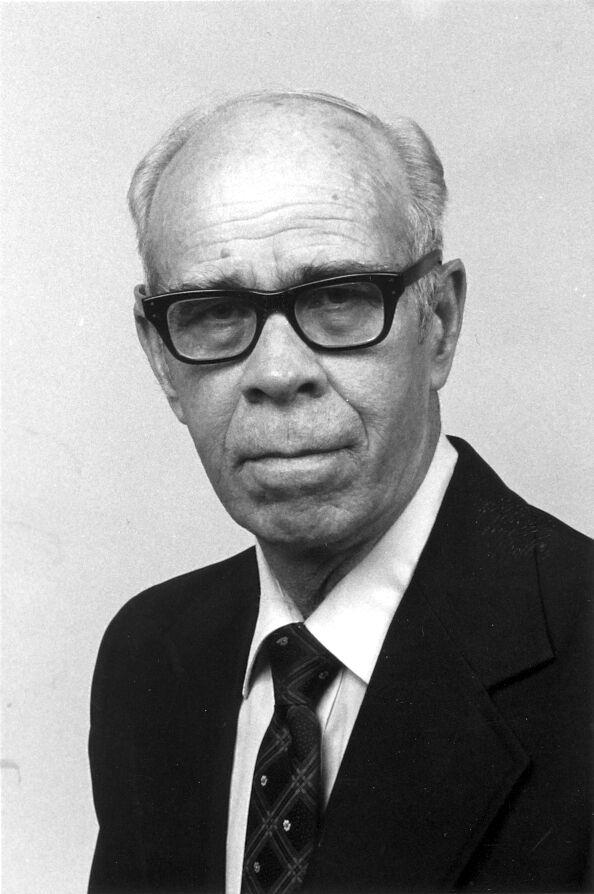 PC Public Library to Celebrate Fifth Anniversary in New Building
To celebrate the building's fifth birthday, the Pulaski County Library will serve sweets all day, but most importantly, they will have a very special dedication and naming of the Community Rooms.
News from Local Businesses:
-The Alton Blakley Honda Parts and Service Department have earned the Professionals "Fixed First Visit" and "Customer Service Experience" awards from Honda Motor Company. These awards reflect the commitment and dedication of Alton Blakley Honda to deliver the highest level of customer service in the industry. For the entire year of 2012, nearly 99 percent of all vehicles brought to Alton Blakley Honda for repair were fixed right on the first visit. Alton Blakley Honda received a Customer Service Experience mark of 95.2 percent for 2012.
-Central Kentucky Office Equipment recently celebrated 40 years of community service with a ribbon cutting hosted by the Pulaski County Chamber of Commerce. For the past 40 years, Central Kentucky Office Equipment has helped individuals and businesses with all of their office equipment needs. "It has definitely been an incredible last 40 years," said owner Jerry Muse. "This town and the industry have certainly changed a lot in our time here, but we remain committed to serving our customers and the Somerset and Pulaski County area now and in the years to come."
Community News:
-Northern Middle School is proud to announce that their library now has a laptop lab. They have 32 wireless laptops which students can use for research projects, ILP completion, presentations and many other school activities. Their school-wide fundraiser has provided funds for this laptop lab so students can have access to the latest technology.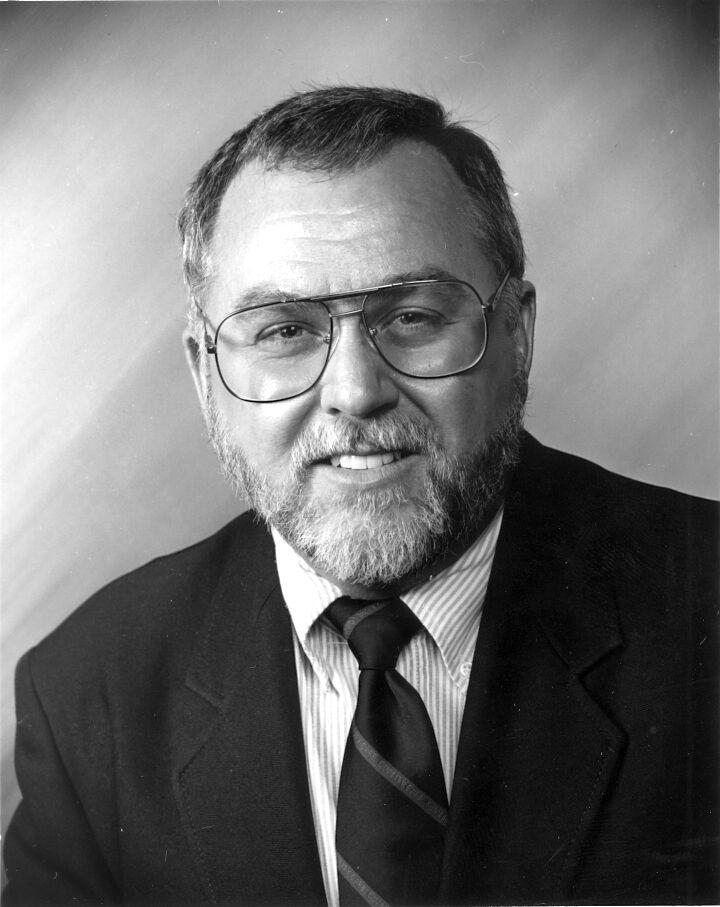 -First Baptist Church on North Main Street, Somerset, will have a Community Hymn Singing in the historic 1918 auditorium on March 21 at 11 a.m.
-Ida Gooch of Joplin, Mo., will celebrate her 90th birthday on April 4, 2013. She was born in Somerset, Ky., in 1923 to the late James Henry Adams and Desda Beatrice Meece Adams. She married Howard Kelly Holladay in 1944, and they had two children, Donald Kelly Holladay, Austin, Texas, and Billie Holladay Skelley, Joplin. They were married nine and a half years before his death in 1954. She married William L. Gooch in 1963. Ida has also been blessed with six grandchildren and four great-grandchildren. Cards with remembrances and wishes are welcome.
State News:
-The state Executive Branch Ethics Commission issued charges of 42 violations of Kentucky's ethics laws Monday against former Agriculture Commissioner Richie Farmer. John Steffan, executive director of the commission, said it's the largest number of violations issued by the commission in its history and that each charge carries a potential $5,000 civil fine, for a potential total of $210,000. "We have not seen the misuse of office of this level in the nine years I've been commissioner," Steffan told reporters after the commission issued its report.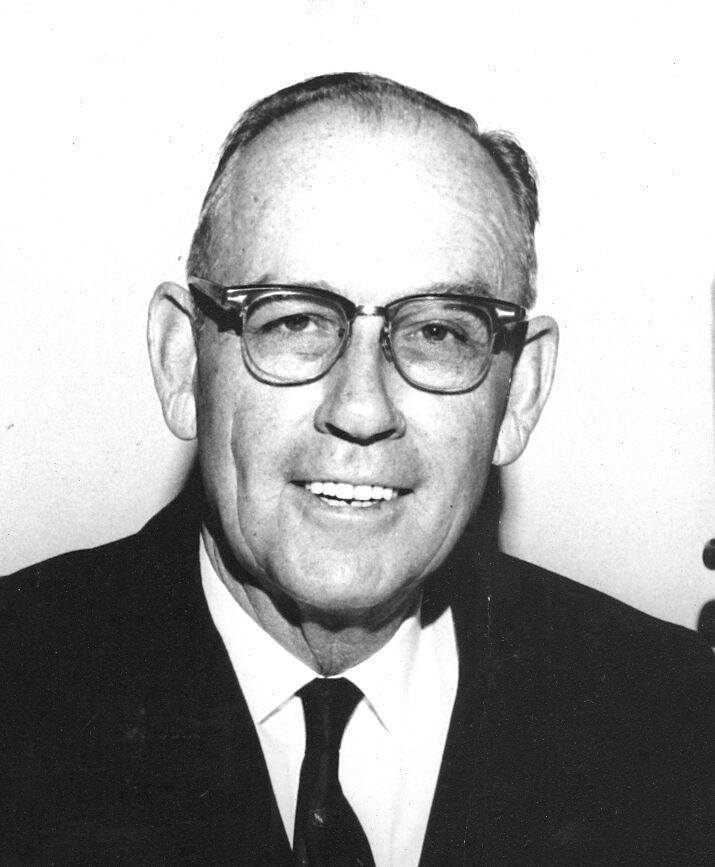 -Gov. Steve Beshear has signed a bill into law that will allow school boards to increase the mandatory school age in their districts from 16 to 18. If more than 55 percent of districts raise the dropout age to 18, then all of Kentucky's remaining districts must follow suit within four years, according to the law. Proponents say the law — if enacted statewide — would prevent some 6,000 Kentucky teens from quitting school early each year. The law isn't without detractors. Rep. Ben Waide, R-Madisonville, argued adamantly against the measure earlier in the legislative session. He warned colleagues that they would be forcing schools to deal with students who may be "violent offenders."
-Unemployment rates fell in 83 Kentucky counties between January 2012 and January 2013, while 33 county rates increased and four stayed the same, according to the Kentucky Office of Employment and Training, an agency of the Kentucky Education and Workforce Development Cabinet.
-Change is just around the corner in adult education. Beginning in 2014, Adult Education Centers across Kentucky and beyond will be implementing new GED Tests based on the new common core standards.
-Tuition at the University of Kentucky is expected to go up three percent next year, the smallest increase since 1997. The average in-state undergraduate student will pay $10,110 in the 2013-2014 school year. It will be the first time that annual tuition has topped $10,000.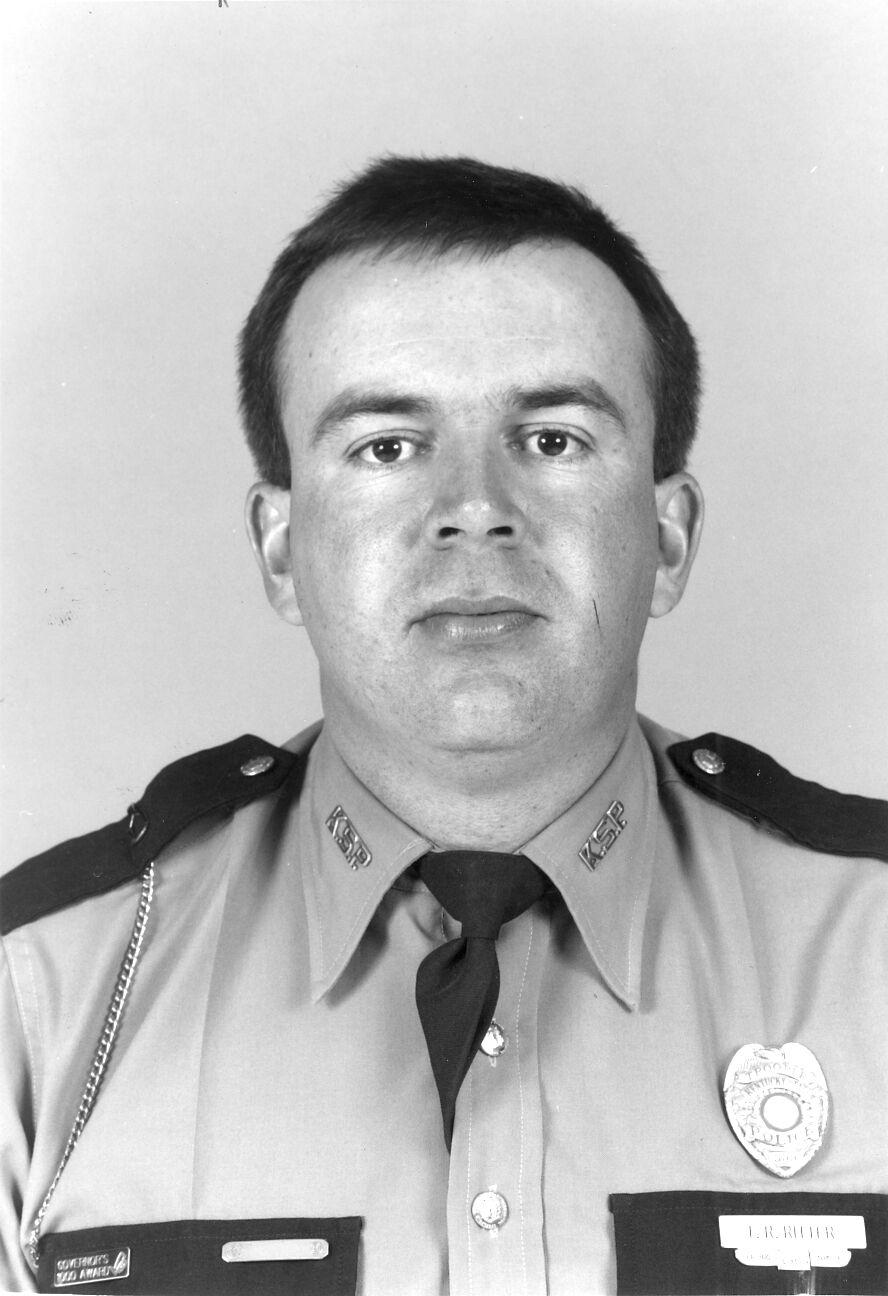 National News:
-Polite yet firm, Senate Republicans told President Barack Obama on Thursday to tone down his political attacks and prod Democratic allies to support controversial changes in Medicare if he wants a compromise reducing deficits and providing stability to federal benefit programs. Participants at a 90-minute closed-door meeting said Obama acknowledged the point without yielding ground — and noted that Republicans criticize him freely.
-The U.S. government is abandoning a legal battle to require that cigarette packs carry a set of large and often macabre warning labels depicting the dangers of smoking and encouraging smokers to quit. Instead, the Food and Drug Administration will go back to the drawing board and create labels to replace those that included images of diseased lungs and the sewn-up corpse of a smoker. Tobacco companies increasingly rely on their packaging to build brand loyalty and grab customers — one of the few advertising levers left to them after the government curbed their presence in magazines, billboards and TV. They had argued that the proposed warnings went beyond factual information into anti-smoking advocacy. The government, however, argued the images were factual in conveying the dangers of tobacco, which is responsible for about 443,000 deaths in the U.S. a year.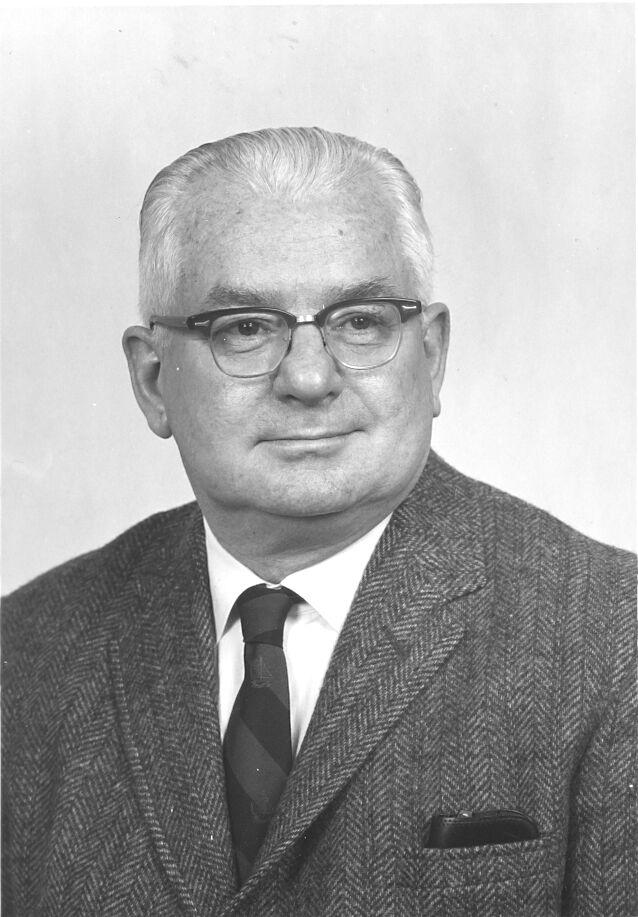 Obituary:
Elizabeth Ann Meece, daughter of the late James Wilburn and Oda Mae Calhoun Meece, was born at Hargis, Kentucky, on Friday, July 9, 1926, and she went to be with her Lord and Savior on Wednesday, March 13, 2013, having attained the age of 86 years. Survivors include her twin sister, Clara Ann Meece; another sister, Louise (and Ray) Hall; two brothers, James (and Virginia) Meece and Clayburn (and Joann) Meece; and nine nephews and nieces. She is also survived by a great number of great nieces and nephews, two great-great nieces, and one great-great nephew. Other than her parents, she was also preceded in death by one sister, Dora Meece, an infant brother, Arthur, and a niece, Julie Hall. Elizabeth was a member of the Dripping Springs Baptist Church for 75 years. She was a Sunday School teacher, secretary and treasurer of the church. She was a member of the Haynes Knob Volunteer Fire Department Ladies Auxiliary. She retired from Palm Beach Manufacturing after giving them 42 years of service. She was a kind lady who will be greatly missed by all who knew her and she leaves a host of relatives and friends who mourn her passing. Funeral services will be held at 1 p.m. today at the chapel of the Pulaski Funeral Home with Rev. Raymond Ridner and Rev. Larry Meece officiating. Burial will follow in the Hamilton Cemetery in the Omega Community of Pulaski County.
Engagement Announcement:
Debbie Phelps of Somerset, Ky., and David Phelps of Danville, Ky., wish to announce the forthcoming marriage of their daughter, Amber Lynn, to Shaun Edward Frye, son of Bobby and Nia Frye of Faubush, Ky. Amber is employed at Ruby Tuesday's and is currently pursuing her radiology degree at Somerset Community College. She is scheduled to graduate in August 2013. Shaun is currently an assistant manager at AT&T in Corbin, Ky. The couple will be united in marriage on Saturday, April 20, 2013, at McWhorter Farms in Nancy, Ky. The couple will reside in Somerset.
This Week in Local Sports:
-The Pulaski County Maroons baseball team rolled to a season-opening, 12-0 victory over the Monticello Trojans. Senior pitcher Tyler Hail came out of the gate and threw a no-hitter.
-The Southwestern Warriors baseball team downed the Whitley County Colonels by a final tally of 8-0.
-Thanks to a three-run rally fueled by Will Lange's two-run single in the home half of the seventh inning, and six innings of outstanding relief by Addison Thompson, Somerset High baseball Coach Phil Grundy and crew rallied back from the dead to post a hard-fought, 6-5 victory over Boyle County in nine innings.
-Trailing Berea by a score of 4-3 in Tuesday night's match-up at the War Path, Southwestern's Lady Warrior softball team needed to get some hits and score some runs. Lady Warrior sophomore Destiny Molden did just that with one swing of the bat, as she sent a ball over the left field center field fence for a two-run homerun, catapulting the Blue and Orange to a 5-4 victory over the visiting Berea Lady Pirates.
-Somerset Christian School cheerleading squad recently won the Kentucky Christian Athletic Association State Cheerleading Championship for the second year in a row. The competition was held on March 9, 2013, at North Hardin Christian School. Two of the Cougars athletes were named to the All-State Cheer Team — Katie Grippe and Kristen House. State champion team members were April Woods, Kristen House, Katie Grippe, Allisha Turpen, Johanna Stein, Caleigh Holmes, Greer Rutt, McKenzie Morris, Madeline Hays, Torri Ricks, Lexie Turpen, and Abby Scott.
-The Southwestern High School cheerleaders were recognized at the March board meeting of the Pulaski County School System. The squad is UCA National Champions. Squad members include Alexis Lovins, Hannah Sawyers, Shelby Lamar, Kaitlyn Sinkhorn, Taylor Robinson, Keirstyn Correll, Kristin Casada, Sydney Hale, Chaney Williams, Sarah Cahill, Cassidy Schultz, Jade Mounce, Kailan Flynn, Leanza Pieroni, Mackenzie Flynn, Jill Collier and Courtney Alley. The team is coached by Britani Shoemaker and assisted by Sheryl Shoemaker.
-Local players named to the boys' 12th Regional Basketball All-Tournament Team were Somerset High School's Ryan Weddle, Tyson Williams and Ryan Dishman, Pulaski County High School's Kody Johnson, and Southwestern High School's Justin Edwards. Local players named to the girls' 12th Region Basketball All-Tournament Team were Southwestern High School's Adison Corder and Somerset High School's Bethany Edwards.
-The Somerset High School tennis teams picked up a pair of wins of Russell County High School on the tennis courts on Tuesday. The Somerset boys won by a perfect 9-0 score, while the Lady Jumpers won 7-2. For the Somerset boys' team, Reza Ketanbaf, Dustin Burkett, Omar Nadim, Alex Demunbrum, Ryan Weddle and Brandon Patterson all won their single matches. For the Lady Jumpers, Sravya Veligandla, Maxi Maringer, Raufin Saleh and Devon Montgomery all won singles matches.
-Northern Middle School archery team scored 3,286 points at the Kentucky State Archery Tournament on Tuesday. Northern places fifth out of 61 teams. Northern archery team members are: Dylan Loveless, Branda Westerfield, Lucas Smith, Drake Stucy, Alex McCowan, Dawson Barron, Madison Price, Dalton Kring, Krista Johnson, Jacob Wilson, Abby Haste, Laura Lockard, Cameron Young, Aaron Brown, Madison Loveless, Morgan Belcher, Austin Gray, John David Nelson, Emarie Simpson, Hannah Shawen, Austin Bray, Sherri Bullock, Kyler Hall, and Elijah Daniel.
-Athletes of the Week: Meghan Maher of Missy's Power Tumblers, who won the high point award for novice tumbling with an overall score of 40.50 at the Morehead Mardi Gras Invitational. Tyler Hail, Pulaski County High School senior right-hand pitcher who pitched a no-hitter against Monticello High School in the Maroons' home opener.
This Week's Advertisements from Local Businesses:
-Main Street's Deli — Home of Bubbles Beer Cave, coldest beer in town. We sell kegs.
-Lay-Simpson Furniture — Somerset's oldest furniture store, 402 E. Mt. Vernon Street. March Madness Sale, huge discounts storewide.
-Klassic Kids — South Hwy. 27. Thirty percent off Easter attire, 20 percent off storewide.
-Cumberland Appliance Center — St. Paddy's Day Sale. Hotpoint laundry pair, $399 each. Frigidaire laundry pair, $1,098.
-Kroger — Spiral sliced ham, $1.79/lb. Chicken of the Sea tuna, 79 cents.
-Food Fair — One-pound Zesta Crackers, 3/$5. Ground beef, $1.99/lb. T-bone steak, $4.99/lb. six-pack Pepsi products, 4/$10.
-Frei Mechanical Contractors — Somerset's #1 business for plumbing and heating and air services for residential and commercial.
Box Office Top Ten:
1. Oz the Great
2. Jack the Giant Slayer
3. Identity Thief
4. Dead Man Down
5. Snitch
6. 21 and Over
7. Safe Haven
8. Silver Linings Playbook
9. Escape from Planet Earth
10. The Last Exorcism
A Word from Your Humble Reporter (Bill Mardis):
Friends, my dee'tractors 'er crawlin' back in the cracks. They kan't show their faces no more. Your humble reporter is 'bout to git all my snows. I'm gonna git the last laff, shore as shootin'. That's a fack. I looked out the winder Wednesday mornin' an' hit wuz pepperin' down the snow. Thar wuz plenty 'uv snow on the ground to track a rabbit. That was snow No. 11, meanin' we ain't got but one more rabbit tracker to go a'fore sprang finally gits here.