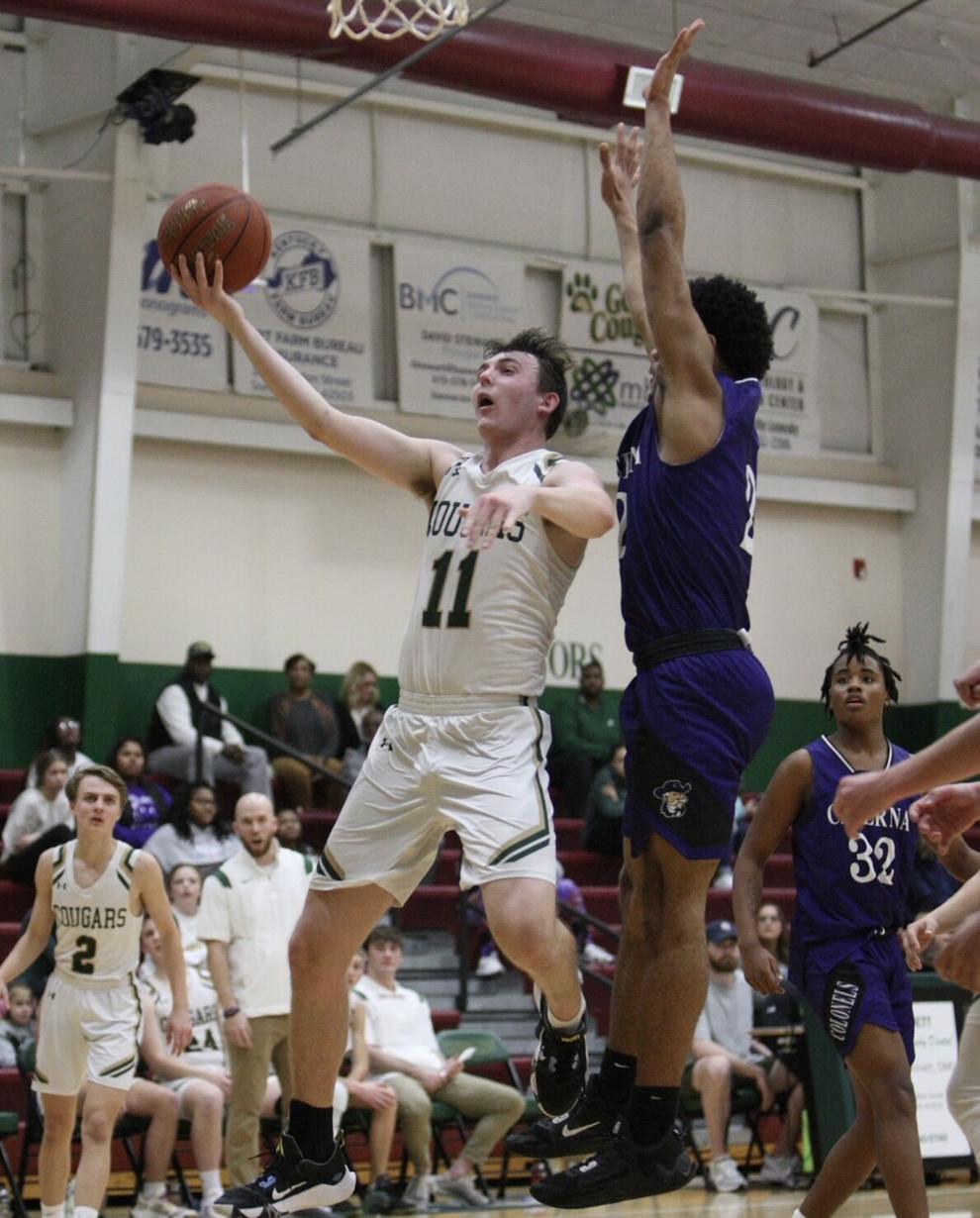 After Saturday's one point overtime loss to Cumberland County, the Somerset Christian Cougars were ready to play Tuesday night. They were back in action against the 16-9 Caverna Colonels of the 5th Region. The Cougars battled throughout the contest but ultimately just couldn't keep up with a high powered Colonels' offense, as they fell for the third-straight time 84-68.
In the first quarter, Caverna led by as many as 10 points before Jack Baker found his shot behind the three-point line to reduce the Colonel lead to seven points. The Cougars went on a 14-6 run tying the game at 18 to end the first quarter.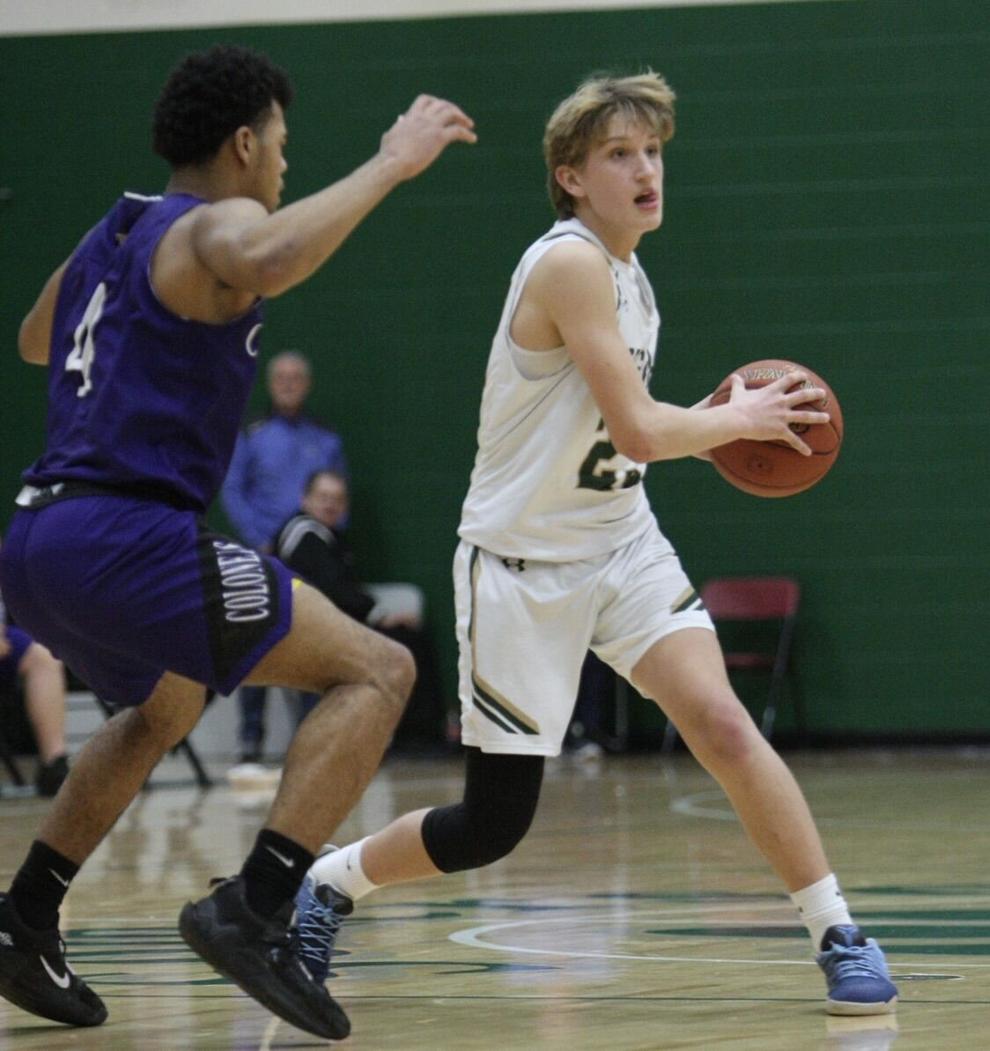 The second quarter saw five Cougars score. Elijah Ford scored eight points off bench in the quarter. Noah Brummett scored five. Somerset Christian rebounded the ball well, allowing for second chance points. When the Cougars weren't on offense, their defense was suffocating. The quarter ended with the home team leading 39-38.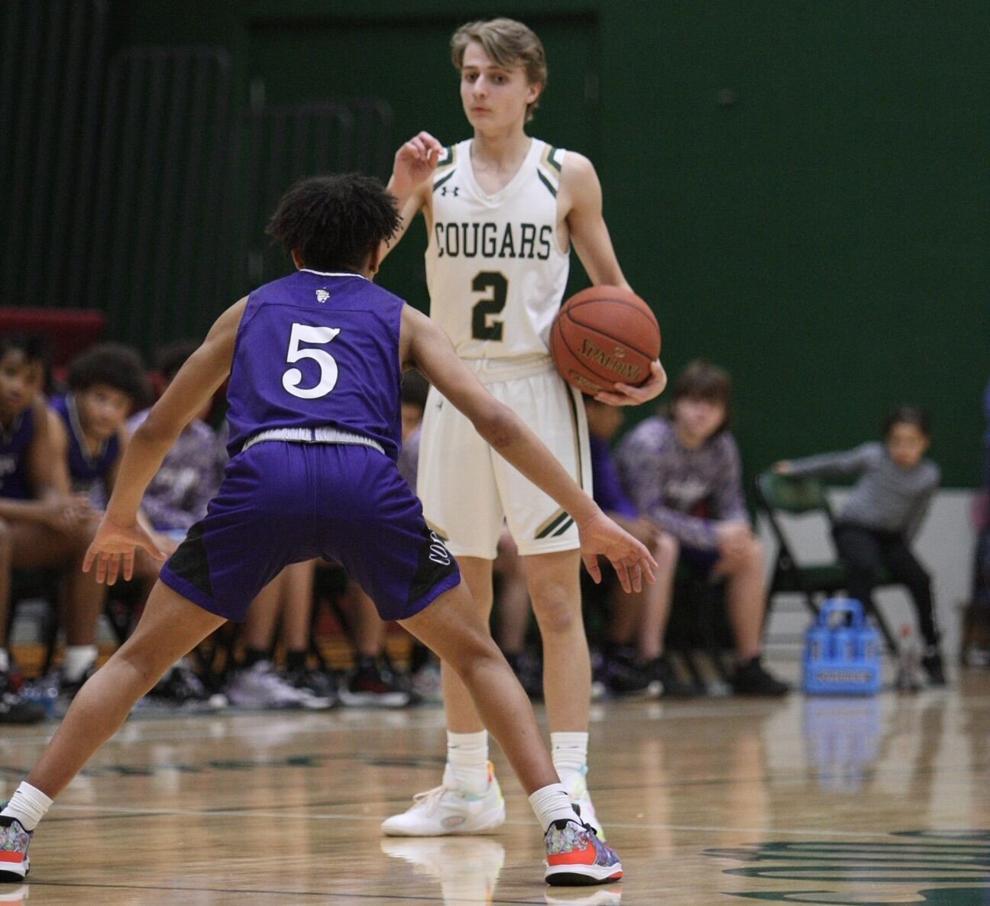 Somerset Christian continued their scoring into the third quarter. The quarter saw one tie and three lead changes. After the Caverna Colonels took their last lead 64-61, they never looked back. The Colonels held the Cougars to only 7 points in the 4th quarter and won going away 84-68.
Somerset Christian was lead in scoring by Noah Brummett with 18 points, Jack Baker with 14 and Ethan Warren with 13. Elijah Ford had eight points, while Isaiah Hensley and Elijah Brummett both added six points apiece. Ethan Meggs had three points to wrap up the scoring for the Cougars. Somerset Christian had 18 offensive rebounds in the contest and shot 78% from the free throw line.
Caverna Colonels were led in scoring by Desmond Rowlett with 22, Jaylin Craine with 13 and Russell Williams with 10. Meek Ater and Beau Barker added nine each, with Kenyoa Martin scoring eight and both Tyson Martin and Izaya Bradley scoring six apiece.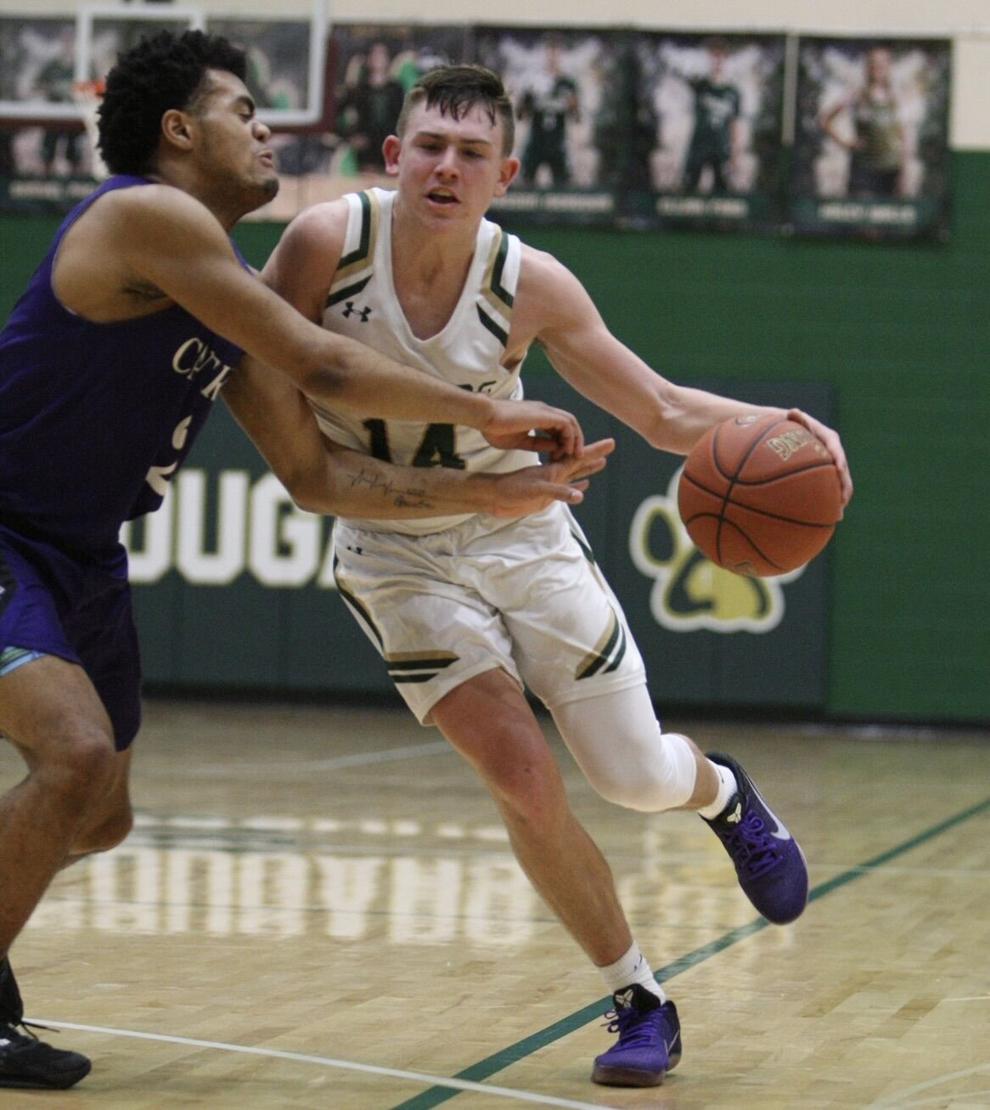 Somerset Christian falls to 6-19 for the season and will be back in action on Thursday as they travel to take on the top team in the 5th Region in Taylor County, with tip scheduled for 7:30 p.m. The Cougars will then travel to the Briar Patch on Saturday for their third game against the Briar Jumpers this season.